Three thrilling attractions
Approximately 20 acres of Halloween inspiration has been unleashed within the Park, including three of Omaha's most terrifying Attractions…the Master's Castle, the House on the Hill and the Haunted Woods! Within this location the Scary Acres masterminds have created an unmatched atmosphere similar to a movie set, experienced by all as soon as they enter the main gates of the Park.
Bonfires, concession areas, a merchandise booth and outdoor entertainment surround the three Attractions making it feel more like you are walking into a Halloween theme Park as opposed to visiting just one Haunted Attraction. Line monsters roam the Park ensuring that their presence is known.
Let the games begin!
Master's Castle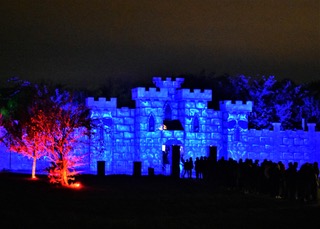 House on the Hill
Haunted Woods
"What an excellent night for an exorcism..."
— Kristin, permanent asylum inmate
Calendar
Evil Lurks Around Every Corner
Our Spooky Sponsors...
Special Thanks to our 2019 sponsors.